"Home Health Care Consultants | Who Is a Household Manager?" features the certified nursing assistant effectively managing daily activities of the household.
This position is a respectable and dependable one for patients and their family members. Many times family members aren't involved. And if they are, they have other interests and responsibilities.
Sometimes family members are the primary caregivers and household managers. On the other hand, they may assume the position of household manager with a caregiver there.
However, the focus here is on the certified nursing assistant or any other professional caregiver in that capacity.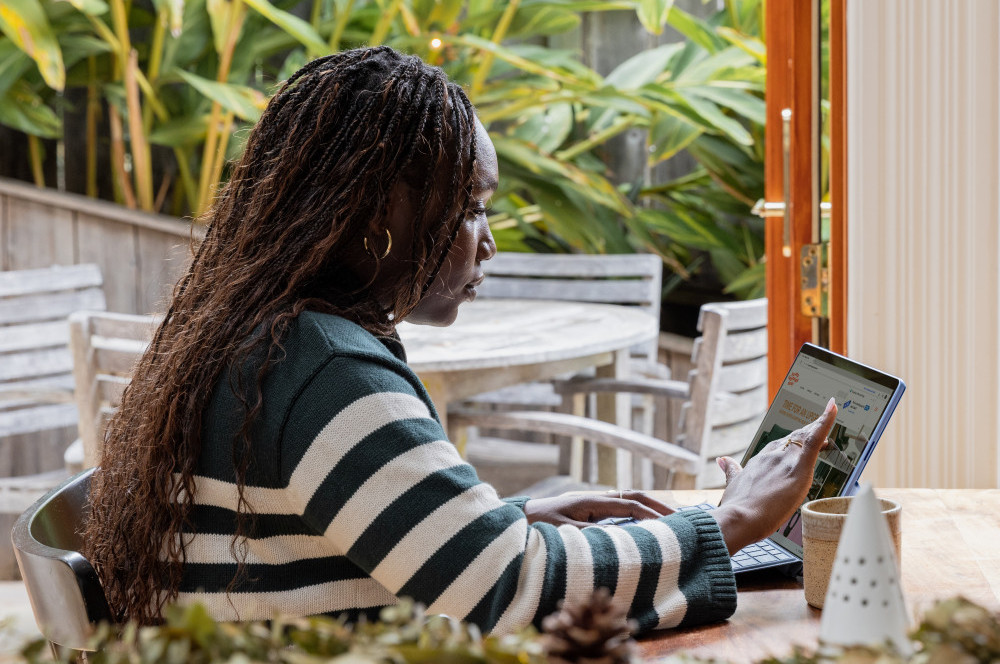 Home Health Care | The Caregiver
The major titles given to home health caregivers are certified nursing assistant (CNA), home health aide (HHA), and nursing assistant (NA). Caregivers come in all forms in terms of personality and from different backgrounds.
Home Health Care Consultants collaborate with others to help connect people where they're needed most. It's always good to find the right fit.
For example, a caregiver may be the best fit for a client. But is that case a good fit for the caregiver? Both parties must be taken into consideration and given the same level of respect.
It's not enough to look out for clients at the mercy and peril of caregivers while taking them for granted. Unfortunately, this is too often the case as some agencies and clients undermine the important role of the caregiver.
In contrast, there are agencies that protect their caregivers and the value they bring to the organization and clientele. And, that's how it should be.
Household Manager | The General Role
So, let's look at the general role of a household manager in a home health care setting. What qualifies this person and what are the responsibilities? If you're a homemaker, you already know what this entails.
Your tasks vary based on whether you're single or married. It also depends on whether or not you have children. Or if you have help from family members or professional help. There are other factors involved as well.
But in the case of a caregiver for the elderly, the primary focus is on that individual and activities of daily living (ADLs). For example, Sonia works with Paula through an agency. Let's take a look at her role.
Her shift is Monday to Friday, 7am to 7pm. Paula is unable to carry out many of the functions which were once easy for her. She has a stroke which affects her entire left side.
Her family decided it would be best for her to have someone in the home throughout the day. Her husband gets home from work by 6pm, and is able to take care of her if she needs anything at night.
Paula usually sleeps throughout the night allowing him to get a good night's sleep. They've also decided not to have someone on the weekends. Her husband is home, and the children and grandchildren usually visit.
Sonia knows what she needs to do when she gets there each morning.

Health Care Duties | Activities of Daily Living
Sonia is experienced and extremely organized. She hates being micro managed, and usually proves herself within the first few days of starting a new case.
Subsequently, clients feel comfortable leaving the household management in her capable hands.
Here's a list of activities of daily living she will assist with or carry out completely:
Meal Preparation: She prepares three meals each day and snacks in between as desired.
Hydration: It's important to ensure Paula is hydrated throughout the day. So, she offers her water, juices, and whatever else she enjoys.
Shower: Sonia assists with shower three times each week. And Paula does the areas she can manage.
Hair Grooming: But, Paula is unable to comb her own hair. She requires full assistance with this.
Dressing: This task is also very difficult without help. And Paula helps as much as she can to get dressed.
Toileting: Paula uses a cane to get to the bathroom. However, she needs help afterwards.
Oral Care: And, she can brush her teeth as long as she gets help with the toothpaste and mouthwash.
Ambulation: She manages to walk with her cane although it takes her a little longer to move around.
Transportation: Sonia takes her to doctors' and other appointments. She uses a wheelchair instead of having her walk once she gets out of the car.
Assisting with Medication: Paula takes her meds when Sonia puts them out. This is an easy task for her.
Vital Signs: She has high blood pressure and needs to have it monitored every day.
Light Housekeeping: Light is the operative word here. So, Sonia isn't burdened down with general housekeeping duties.
More Details | Planning and Execution
Let's breakdown this scenario into finer details using the example above.
Sonia has a plan in place before it's time to prepare the meals. She collaborates with Paula and her husband for their input to ensure she's making the right choices.
The first thing she does is prepare a meal plan for an entire week. So, she makes a list of the menus and ingredients she will need. She also keeps a notepad where she makes notes of items that need to be replaced.
Next she checks to see what is already available in the house and makes her shopping list. She takes Paula with her to shop for groceries and other essentials very Monday.
Paula still loves going out, and looks forward to these shopping trips. At other times, they go to the park to sit and enjoy the outdoors. Paula also gets to see some friends who take walks or sit around as they do.
Every other week she goes to a nearby salon to get her hair done, and Sonia maintains it until her next visit. Paula also loves to go to a Chinese restaurant next door to the salon for lunch after her appointment.
Sonia plans ahead of time to ensure Paula's medication are dispensed correctly. She's also a certified medication aide so she fills the pillbox for an entire week.
She created a form that makes it easy for her to keep track. It includes the time of day, dosage, changes, and other relevant information pertaining to Paula's medication.
Sonia also pays detailed attention to everything else as she plans and executes them accordingly.

Other Duties | Household Chores
Paula and her family respect Sonia's position recognizing she isn't a general household help. As a result, they allow her to prioritize her responsibilities to Paula. They also appreciate when she offers extra help as she sees fit.
Sonia focuses on three main areas. These are the kitchen, bathroom, and bedroom. For instance, she prepares all meals and loves to work in a clean and tidy kitchen. This space reflects her own kitchen and she treats it accordingly.
She also takes on the responsibility of keeping the half bathroom she uses spotless. Likewise, she takes care of the bathroom where she assists Paula with her shower and toileting.
As for the bedroom, Paula uses the master suite. It makes sense because there's enough room to maneuver with extra equipment and supplies to meet her needs.
In the meantime, her husband uses a guest room and bathroom. Most importantly, their housekeeper comes in once a week to do general cleaning of the entire house. And also does the laundry.
Sonia strips Paula's bed in preparation for the housekeeper. However, she likes to do Paula's laundry herself and takes care of that on Fridays before leaving for the weekend.
This works well for everyone involved. Therefore, it's a wholesome ecosystem.
Home Health Care | The Consultants
"Home Health Care Consultants" features a series with key players merging ecosystems for the benefit of everyone. The Visionary behind all this is a Certified Nursing Assistant bringing a team together.
Subsequently, each team member forms their own team of collaborators who also reach out to others.  People love to get references from others who know and like someone.
So, they feel confident making recommendations. And, this happens across industries. That's how ecosystems function in this regard.
The Household Manager isn't isolated in his or her tasks. However, it's interesting to see how well things get done systematically.
It's important to delegate where necessary, and also to keep communication clear for everyone. Certainly, every condition and role are different. But we get the general picture from the example here.
A caregiver's role isn't always an easy one. However, it can be very fulfilling especially when respect is mutual between clients and caregiver. The agency plays a role in ensuring each party is a good fit.
I hope you found "Home Health Care Consultants | Who Is a Household Manager?" interesting. You may have a personal story to share as a caregiver or having a caregiver in your home. We would love to hear from you.
So, if you have any questions or comments, please feel free to leave them below. I'll be more than happy to assist you.
Veron
Wealthy Affiliate Premium Member: https://affiliateecosystems.com/wealthy-affiliate-in-review-leading-the-way-for-17-years/