Welcome to Affiliate Ecosystems, a platform where entrepreneurs thrive in an atmosphere of integrity!
Your search may be a long one in finding a platform that works for you, but it is not in vain. At least, it hasn't been in vain for me.
Affiliate Ecosystems | The Long Road to Discovery
There are two things that drive me–writing and entrepreneurship. I pursue these with a passion that leaves me hungry until I'm actually tasting or nibbling at tidbits while searching for the main course and ultimately, the entire buffet of courses.
It has literally taken me many courses, training sessions, webinars, investments in a few enterprises to finally find something that ties everything together.
Here's a glimpse of my journey:
Childhood Dream
I wanted to be a writer from between 6 and 8 years old, just like the ones whose books I've read. I read every chance I got, and the more I read, the more I knew I had to write.
These books allowed me to "see" other worlds outside my own and "go" on adventures I didn't have in real life. There were some stories I could relate to especially if they were about the seaside, cats, dogs, and other animals.
My siblings and I spent all our holidays from school on the beach. Our father was a lifeguard at a world-renowned beach when we were growing up.
Cats and dogs were always a part of our family. Furthermore, my father had a donkey in the country where he had a farm.
Poems, Songs, and Storytelling
Writing poems was always my favorite. The strange thing is I never consistently read nor was very interested in reading poems, but I always wrote them.
I also started adding songs to my collection when I was about 15 years old. It became evident that I was telling stories through my poems and songs.
In addition, I wrote stories other children could relate to and wanted to write for children full time.
Hungry for Information | A Quest
There was always this quest for information in specific areas.
Creating things: arts and crafts projects
Self-development: mental and physical health, wellness, skin and nail care
Professional development: business administration, fashion design, interior decorating
Entrepreneurship: Work-from-home businesses, independent contractor
Stepping Stones
Every undertaking provided a glimpse of what could be a successful venture. Some seemed more lucrative than others, taking me from a mere trickle to having just a little more.
But nothing came close to relieving me from a hand-to-mouth lifestyle. It was depressing, to say the least yet I still had hope that this would change if I didn't quit.
Most of my job searches were for business opportunities to be my own boss. They weren't life changing despite the success stories from others who were living the life of their dreams.
I must have been in the wrong lane!
However, these have all been assets in some way mainly because I believe in the products and continue to use them for myself.
Then there were platforms that offered me good-quality training on writing, marketing, and other business tools.
The Difference
Finally, I discovered a platform that allows me to write to my heart's content and be the entrepreneur in charge of my life.
Everything I have accumulated throughout these barren years has become weapons and tools that will be leveraged on this platform. Seeds have been sown; it's harvest time!
What made the difference?
Someone took the time to build this platform. It has the infrastructure for members to start free of cost until they're comfortable that the system works. The investment is minimal compared to what they offer.
Stepping Up to Help Others | An Affiliate.
There're so many people who are obsessed with finding the door leading to financial success. They're tired of being scammed, led down a dead-end road, or just not finding the right fit.
I've been there repeatedly and would have given up if I didn't have an unquenchable passion driving me. The promise that someday things will turn around doesn't have to be an illusion.
This is NOT a get-rich-quick-scheme. If that's what you're looking for, it will not be a good fit for you. It's going to take quite a bit of work.
The essential thing is to be hungry enough to train and learn the techniques that will make the difference.
This is an Open Door. | Welcome Affiliates!
This website, affiliateecosystems.com, is a place where you step freely inside. Learn how you can put an end to the meaningless search for a platform that caters to your needs instead of taking you for a ride.
You can get answers to your questions before you take the next step or decide that this is not the place for you. It may not be, but if it is, you'll know.
This is where I will introduce you to a community built on integrity. It's a place where you have the tools to make it to the next level, then the next. You take it as far as you want to at your own pace.
Remember, it takes time to see results, but you'll know you're on the right track. The door is open and the time is now.
Click here to get started with your free "test drive" and see if it's a good fit for you! It could be the game changer you've been searching for.
If you ever need a hand or have any questions, feel free to leave them below. I will be more than happy to assist you.
All the best,
Veron Percy-Jarrett, Wealthy Affiliate Premium Member
affiliateecosystems.com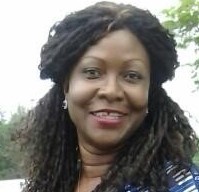 Please visit my other websites: